EVERYONE

 CAN PLAY


EVERYONE

 HAS FUN
The Golf Carousel is a fully equipped 8 hole course. Just turn the carousel and you have a new hole to play. You can increase the difficulty by adding extra pieces on the course. The parts are detachable and you can therefor easily move the course if needed.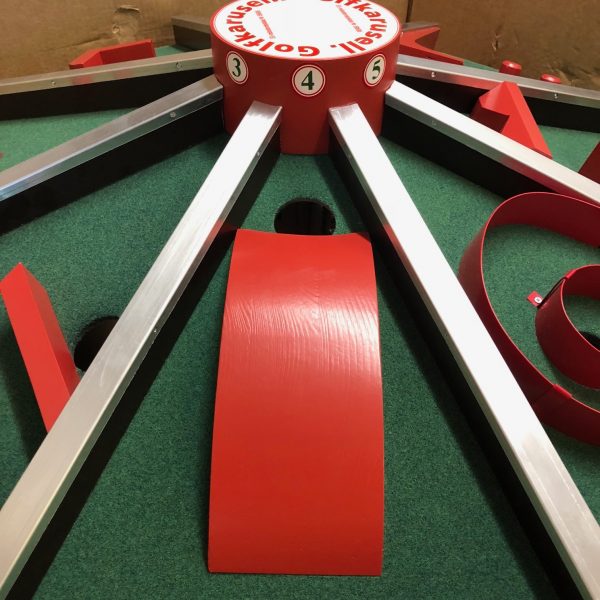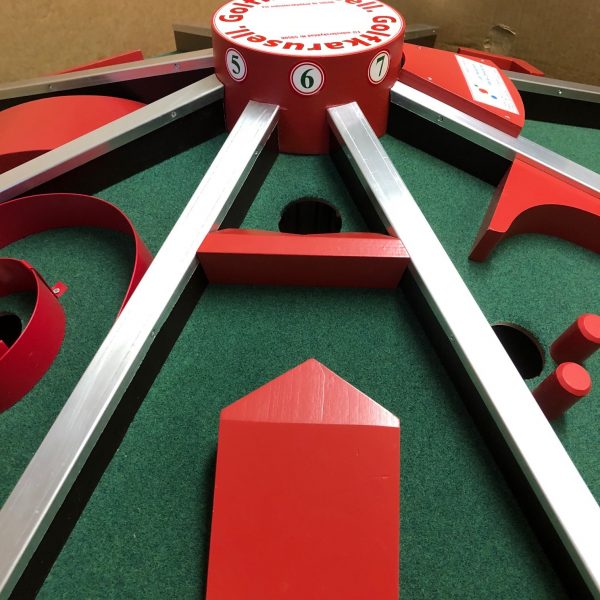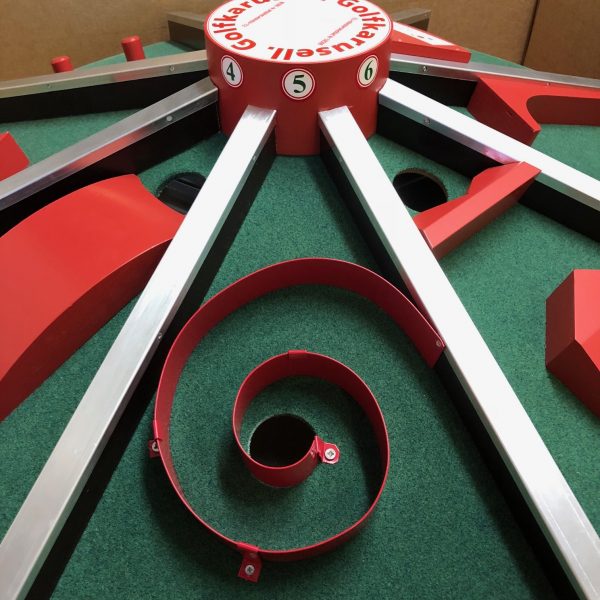 A perfect activity at Kick Offs and after work. Companies love it because its simple and so much fun.
FUN ACTIVITY FOR EVERYONE
The different modells have a carousel which is 100 cm in diameter.
Course width is 50 cm and the sections are 50 x 120 cm and weighs ca 6 kg.
Golf Carousel: 2000
Classic cut in wood with aluminium reinforcements for a longer durability.
Length: 450 cm, 570 cm